TITLE: Ironwall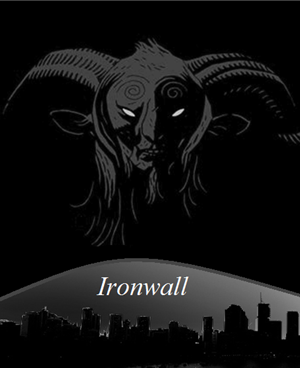 FORMAT: One hour post-apocalyptic survival drama (elements of The Postman (book), Hellboy II, Blade, I am Legend (movie), Matrix (movies), Cadillacs and Dinosaurs (comic), and Aliens).
Makeup and faerie character design by the same crew as Pan's Labyrinth.
SETTING: Semi-near future, in which most of society has collapsed in the face of the return of Faerie (and a very angry Fae to boot). Protagonists are survivors of the collapse of society who live in a semi-agrarian settlement within the ruins of a major city (probably Manhattan) - the iron in the city keeps them somewhat safe from attacks by the Fae.
CONCEPT: Each week we follow the efforts of the survivors to maintain the safety of the settlement and determine the plan of the enemy fae.
TYPICAL EPISODE: The protagonists discover something previously unknown about the fae -- something with potentially threatens them in a new or previously-thought-impossible way. In protecting their fellows and loved-ones, the main characters find they must also deal with their own Issues.
CURRENT STORY ARC: This series begins with the pilot on May 20, 2009.
The Cast:
Cam, mechanic and tinkerer-savant
Joseph Newton, one of the pillars of the settlement, hiding a terrible secret
Lennox Delancey, border guard, the survivor of a wiped-out settlement
Sienna, goth girl practitioner of 'black' magic, who has already paid high prices
The Story Arcs/Issues: