[Because I didn't feel like waiting another day…]
It's the next morning, and our Message of the Day has been updated, notifying our pilots of Hurrr's dogged persistence. Also, there appears to be a Purifier-class bomber ghosting around the system, but Shan hasn't seen it in a hour or more.
"There is a problem," he comments, "with always leaving our front door open."
It's a hard point to argue with, though on the flipside, it sometimes rewards us with some hilarity.
Bre is ready to cook up the next month's worth of tower fuel, so she and Berke jump into haulers and head to the nearest market for the requisite asstons [metric] of ice-mining-related fuel ingredients that we can't harvest inside a wormhole. Shan is gone for a bit, so Tira steps up to keep an eye on the wormhole while everyone's out and about.
Things are quiet.
That's when Hurrr's hauler lands on the wormhole and jumps out into high-sec.
"Holy…"
Tira nudges her Helios covert-ops ship closer to the hole, but doesn't jump through immediately. Hopefully, our visitor's hauler is about to warp off to a station (or, better yet, a gate), and it wouldn't do to alert him to the fact that the wormhole is being watched by jumping through while he's still nearby.
Tira gives it a slow sixty-count, then jumps. No ships nearby, but she does see (thanks to the suddenly populated Local channel) that Hurrr is still in-system. She moves a few kilometers off the wormhole and informs Berke and Bre of current events, but the pair are nearly a dozen jumps away and in the most non-combatty of non-combat ships. Any hole defense is going to be up to little Tira, whose personal hobbies include playing stealthy lookout, salvaging wrecks, hacking, archaeology, and long walks on the beach.
Hopefully Hurrr won't jump back to the wormhole until —
Oh crap.
The Badger Mk II lands on the wormhole and jumps immediately. Tira has no choice but to follow and attack.
There's only one little problem.
She's in a Helios.
Now, covert ops frigates aren't, as a class, particularly rugged or well-armed ships at the best of times, but the Helios ranks especially low in this regard, simply because of its fitting limitations: in order to put on an advanced cloak and a probe launcher (both pretty much mandatory if you plan to use the ship for its intended purpose) you have to forgo mounting any kind of weapon on the ship itself. (This particular helios once belonged to Ty — it is now exclusively Tira's mostly because no one flies the things if they have any other option.)
Still, Tira does have a few tools at her disposal…
The Badger has already decloaked on the far side of the wormhole, and appears to be aligning to warp. Tira decloaks as well, target locking the Badger and activating her Warp Disruptor II. Many would consider that sufficient, but as we have learned from watching Tiger Ears, sometimes a pesky hauler will fit one or more warp core stabilizers to their ship, to protect them from just such an attack. Tira flips on her microwarpdrive and burns straight for the ship, ramming into its shields and sending it skewing sideways and off its alignment.
So: warp disrupted target, out of alignment, and you still don't have any guns.
But you do have
one.
light.
combat drone.
Tira sics the drone on the hauler, and that's about when the pilot realizes his couch privileges have been revoked. He jumps through the wormhole and warps away.
Bre reenters the adjacent high-sec system only a few minutes later, and Hurrr still there, presumably hiding in the nearest station.
Hurrr > Bre! There's been a misunderstanding with one of your pilots.
Bre > I heard about that! Come back up to the wormhole and we'll get things completely straightened out.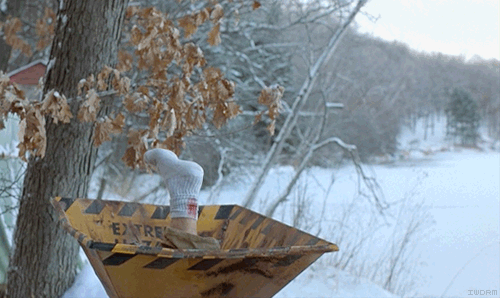 Hurrr, perhaps to his credit, declines. Berke, just arriving on the scene, spots him heading toward the system's outward-bound warp gate.
A few hours later we notice that the planetary colony he set up as been remote detonated.