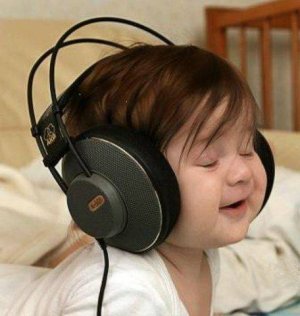 I'm often on voice comms while playing Eve, and a lot of the discussion lately has been about the changes coming in the winter expansion.
One of the things I often bring up is the interview that CCP Fozzie did on the Bringing Solo Back podcast (Kil2 and Kovorix), but that gets kind of frustrating. I'll quote something interesting that Fozzie said, then someone says "where did you hear that?", I mention the podcast, and no one knows about it.
SO: if you are interested, you can find the podcast over here , but as it's fairly long (~90 minutes), I've provided a bit of a road map to the bits I thought were particularly informative.
DISCLAIMER: I don't have anything to do with the BSB podcast (other than as a devoted listener) — I'm just doing this to spread the word, because I think it's hugely helpful in providing context about the changes coming in the winter expansion.
---
7:30 – PROCESS AND PHILOSOPHY OF SHIP REVISION
8:25 – The "training path" of the new support ships, leading to Logistics ships.
10:23 – A bit more on the process of ship revisions.
14:53 – The "flavors" of each race's ships — "individuality" balanced against "every ship should be useful for something."
15:55 – "Some of the old 'racial flavor' things… kind of suck."
17:10 – "'Good fits' are often kind of similar." Some talk about differentiating ships in Eve by finding new niches for them, and where that's still a problem with redundancy (HACs versus tier3 BCs).
21:24 – THE "NEW" FRIGATES
22:51 – The last three combat frigates: kestrel, tristan, breacher.
27:00 – Ewar frigates. (potential change to ECM coming in the expansion)
29:07 – Support (logistics) frigates.
37:15 – DESTROYERS
37:35 – Small tweaks to current destroyers.
39:15 – The history of random silly numbers in various ship stats.
40:00 – The four new destroyers.
40:45 – DRONES
(really sort of a destroyer tangent that went crazy and became its own topic)
40:45 – Some discussion of drones as secondary weapon systems for Gallente and Amarr.
43:05 – The issue with putting missiles – especially short-range missile systems – on slow, heavily armored ships.
44:00 – Relevant Tangent: "Making active armor-tanking not be so slow."
46:00 – More on drones.
There is SOME implication (46:10 – he doesn't say it outright – I am INFERRING) that while the Amarr will use drones almost as much as Gallente for secondary damage, and have roomy drone bays, they won't have the BANDWIDTH of Gallente ships, who will be able to field beefier flights of drones. "I don't see us pushing heavy drones to Amarr hulls." Basically it sounds like "Light fast drones go with slow heavy Amarr ships, and bigger heavier drones with the (eventually) faster Gallente ships that can get in close and THEN release drones."
46:45 – Why drone speed bonuses are a problem.
49:10 – CRUISERS
50:20 – "We really want tech1 ships to be viable and used a lot."
50:50 – How the relationship between new tech1 frigates and tech2 frigates demonstrates the kind of relationship and 'gap' CCP wants to see between all tech1 and tech2 versions of a ship.
52:14 – Attack Cruisers' new speeds (roughly a 20% increase in speed to the attack cruisers) & what will make Combat Cruisers attractive?
55:00 – AMARR TANGENT
55:05 – "The places Amarr does well right now […] is the battleships, so a lot of those kind of archetypes are the kind of things you'll see drop down [to smaller ships]."
58:00 – Adjusting beam weapons.
1:00:15 – ANCILLARY SHIELD BOOSTERS
1:00:40 – "ASBs are definitely a balance issue, right now."
1:02:00 – "Greyscale is a champion for active-tanking (in PvP)."
1:02:50 – "Increasing the kinds of decisions that people can make [in Pvp] is a good thing."
1:05:25 – Back to ASB discussion.
1:07:00 – OFF-GRID BOOSTERS and TECH3 CRUISERS MAKING COMMAND SHIPS OBSOLETE
1:07:00 – "Hitting [off-grid] boosting with a GIANT baseball bat."
1:08:15 – "What's wrong with links, by your evaluation?"
1:10:20 – "The idea with tech3s was always that they should be good generalists; they do a number of those things at the same time, but they shouldn't be as good as tech2 [ships]. The area where you see that working really well is EWAR. […] That's where we would like see them when it comes to links."
1:11:26 – ECM
1:16:25 – HEAVY MISSILE LAUNCHERS and HML TECH2 AMMO
1:18:20 – CALDARI BATTLESHIP-SIZED WEAPONS SYSTEMS
Podcast: Play in new window | Download
Subscribe: Google Podcasts | Stitcher | RSS