Almost all of the RPG gaming I've done recently has been with kids 14 and younger.
All, in fact, of the face to face gaming; only my google+ gaming has involved adult majorities at the table.
After wrapping up the Supers game I ran with my daughter, niece, and nephew, I scribbled down some notes, combined them with some thoughts I'd already had after playing solo with my daughter, and… well, here they are.
Fate Accelerated
Bar none, one of the best pick-up game systems I've played or run. As I demonstrated in the "Escape from Brainiac" scenario, you can quite literally sit everyone down with blank character sheets and begin playing immediately, teaching the game and building characters as you go. I think the basic outline for the game went something like this:
First Scene: The Golden Rule: "Describe it first, then we figure out what to roll." Set High Concept. Use (and set) first (and maybe second) Approach. How do dice work. How are roll results determined. First Stunt. Different action types explained, as they come up, determined by The Golden Rule.
Second Scene: Trouble Aspect. First Relationship Aspect.
Third Scene: Second Stunt. Working together (Create Advantage). Using Aspects with Fate Points, the basic idea of Boosts as 'flimsy aspects.' Consequences. Second Relationship Aspect. Additional approaches rated.
Fourth Scene: "Personal Goal" aspect. Character basically complete, barring final stunt. Recharge Fate Points.
Fifth Scene: Dealing with opposed rolls. Overcome checks. Dealing with the concept of Armor.
Sixth and final scene: Everything comes together in one big scene.
And, despite being "light and quick," it's satisfying. The six approaches are quite broad-stroke 'skills', but Aspects and Stunts give the characters lots of individual flavor and impart the sense of growth. Also, it's worth noting that having only a few Approaches means that those +1 bumps to an approach every 2 or 3 sessions feels like a really significant 'level up', compared to the same thing in Fate Core, where looking at a character with ratings in 10 skills out of possible 18 makes the +1 feel good, but not quite as huge.
The Golden Rule is Especially Critical
Most uttered phrase in any FAE conflict with me and my daughter: "Just tell me what you want to do."
The Golden Rule in Fate is 'Figure out what you do and then figure out what to roll.' For kids, this goes double-triple-quintuple times. My daughter loves the rules for Fate and FAE, and tries to grapple with them for every action she wants to take – it hampers everything going on in the story, including her enjoyment of it. (And mine.)
When we remember "Just describe what you're doing, make it cool, and then we'll figure out what to roll," things are fantastic.
To be honest, I find that's a very good thing to remember when gaming with adults as well – it makes the play much better – but experienced adult gamers will do the imaginative heavy lifting in their heads, on their own, if necessary, because they've learned they usually have to.  New players and kids won't have learned that, so their enjoyment of "announce action, roll, announce action, roll…" is much lower.
Which is good: it enforces the need for the Golden Rule – a good rule for any system, really.
They're Going to Get Hit More, Hurt More, Bleed More
New players/kids don't hit Aspects quite as much, don't Create Advantages as much, don't make use of existing 'free' aspects or Boosts as much. They just don't. They're less likely to use Fate points aggressively, and (from what I've seen) tend to keep them on hand to reduce the effects of a bad roll or getting hit hard more than to buff up one of their big hits. As a result, they're characters fail more than (in my experience) most experienced gamers do when they play Fate, simply because they don't invoke Aspects with the same aggressive abandon. (1)
((1) That means, by the way, the kid's games are generally more enjoyable and exciting than Fate games I've played solely with adults, because failure – especially failure in Fate – is cool and interesting, as are Stress and Consequences. In my experience with Fate Core and FAE, failure is almost always a thing you have to let happen to your character, and most adult gamers don't, which is a shame.)
All of this is fine, but there are a few things you'll have to take on as the GM that you normally wouldn't need to when running a game of Fate with more experienced players.
Reminders to be awesome – let the dice fall where they may and then ask whoever rolled if they think one of their Aspects would give them a bonus to what happened. Because of the sorts of board games that kids are familiar with, the idea of tweaking a die result after the fact will be unfamiliar – they're used to rolling and taking their lumps, good or bad.
You're the one who games probability curves. You as the GM probably need to take on the decision on whether or not to use an aspect invocation for a bonus (do this on any roll -2 or better) or a reroll (if the dice came up -3 or -4).
You Must Remember Compels – most experienced gamers really engaging the Fate system will remember their Aspects and suggest compels when the opportunity is there – they like getting Fate points. This is great for a GM, because you don't have to keep track of 5x+y aspects.  Kids and new gamers, on the other hand, generally aren't looking for ways to screw their characters for a few Fate points, so you need to help them with that. Keep an eye on everyone's stack of Fate points and when someone starts getting low, glance at that PC's aspects and figure out a way in the current or next scene for them to earn a FP with a compel. Repeat this continuously – in my experience with kids, this will probably remain your job – most won't aggressively do the work for you for a long time, though they'll quickly become more accepting of the basic idea.
You Are the Acting Hand of the Golden Rule. They will never tell you they want to Create an Advantage. Ever. Never ever. Make them tell you what they want to do, and YOU determine if something is an attack, overcome, or creating an advantage some other player can then exploit.
Remember: They're Kids, and Kids Will Drive You Crazy
I think it's clear that I love gaming with these guys, but still… yeah, it's exhausting. My wife and sister thanked me dozens of times for 'handling the kids' over the holidays, because (a) playing Fate was pretty much the only thing the kids wanted to do when they had free time and (b) the other adults could see it wore me down over time.
Don't get me wrong: they're amazing, clever people, and consistently brought a steel-melting level of enthusiasm to the table. I love that.
But they're kids. There's certain inevitable consequences of that fact.
Focus (especially when it's more than one kid) will be a huge, frustrating issue: more than once I announced (or said to one or another individual) I was going to go do something (anything) else if they couldn't pull it together and show some respect for the game we were all playing.
Player Bravado is another thing I'd forgotten about. All that stuff you may or may not remember from gaming AS a kid with other kids the same age? You didn't imagine any of it, and it wasn't just you and the other idiots you played DnD with in high school. Arguing with the other players about whether or not their guy could beat the other player's guy… bluster about which powerful NPC would leap to the attacked PC's defense… randomly announcing they were going to join the bad guys once they got off the ship…
… that last thing was pretty cool, to be honest. But whatever.
And not all of the 'kid's habits' I remember from my youth are terrible: I was able to make use of one the day after we wrapped up the Brainiac scenario.
Everything Can Be a Game
One of the things me and my gaming group (really: my best friends) did back in high school is stat everything.
And I mean everything. Cool movies. Bad movies. TV shows (they were all bad, I think). Characters from books. Character from comics. Every single person we had to read about in the history section of Social Studies. We statted EVERYTHING… then we argued about it.
And I think that was a good thing. We understood the system(s) better, and it helped us start to deconstruct both characters and stories analytically (something I find more than a little useful today).
So, the day after we wrapped up the game, we got to talking about how characters really work in Fate, what Aspects are supposed to do, long term, and I got the bright idea to give examples from books and movies they knew. Both Malik and Jadyn are huuuuuge Hunger Games fans, and if there's an easier modern YA novel to stat out for a game, I don't know it. High Concepts. Trouble Aspects. Relationship Aspects. Personal Goals. Gear. Conditions. Compels.
So easy.
And, as we talked about it, even though they'd been playing Fate for the last three days, you could see new lights going on – new understanding. New ideas.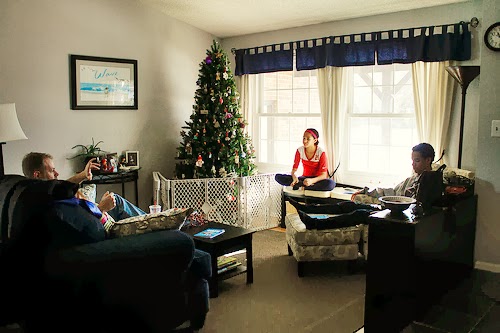 The Point Is…
The point is, there's "kids" stuff you handle (focus), stuff you just ignore or ask them to waste time on later (that bragging nonsense), and stuff you can and should engage. I think it's all an inevitable aspect of new/young players and a game they've just learned to love.
And they do love it.
And it's so worth it.
And I would absolutely, instantly, jump in to do the whole thing again.