I've left my notebook elsewhere today, so I guess I'll be forced to rely on my own shoddy memory of the days following our move into the Summer Cottage.
And as far as that wormhole system goes, things are pretty straightforward; the tower is online, all our pilots are setting up planetary interaction colonies, and we're busy enough that we leave our static connection to class four wormhole space largely alone.
Unfortunately, we can't really leave our high-sec exit alone, due to the pilots who need to fly in and out of the hole to get supplies or bring in ships, which means it's somewhat difficult to safely do anything about all the anomalies and signature in our system.
And there are certainly enough of those — after scanning, Bre reports at least a half-dozen mining sites, twice as many Ladar-emiting signatures, and quite a few Radar and Magnometric signatures as well. Awesome, we if could do anything about all of that, but we can't and in the meantime they seriously clutter up our scanning, complicate security, and slow us down. Painful executive decisions must be made, and that means I get to fly around to the least desireable of the Gravimetric and Ladar sites to activate their timers and hopefully clear them out of our sky in a day or two.
Meanwhile, we're talking with the U.S. contingent of the corporation that lives in the class six wormhole, trying to work out a good time to move a few ships up there for a test run. Our schedules don't seem to mesh very well, though, as we have more than a little trouble just getting on comms at the same time, let along coordinating a move. The majority of the corporation appears to be in UK and EU timezones, which means there's limited time in which we're online at the same time, and they seem to prefer to use that conversational window to nag me about the fact that we haven't gotten moved up to the c6 yet. Awesome first impression.
I'm trying to keep some momentum on things, so I drop membership in our corp and apply to theirs, just to show we're interested. This does seem to buy us a bit of good luck, as we actually manage to line up a good entrance to the c6 the next evening. Em, Shan, Dirk, and I all jump into assault frigates and head toward the entrance, but in mid-trip I get a message request from someone interested in buying the old wormhole.
There hasn't been a lot of movement on this front, so this warrants a full-stop to our current plans in case the deal goes through — if the sale actually happens, we'll need to help move our friend's tower out of the system. I negotiate a reasonable if not great price, and contact a broker at Taggarts to manage the transaction the following evening. The buyer balks at using a broker, but seems to come around when I explain that the deal simply isn't going to happen without that fraud protection in place.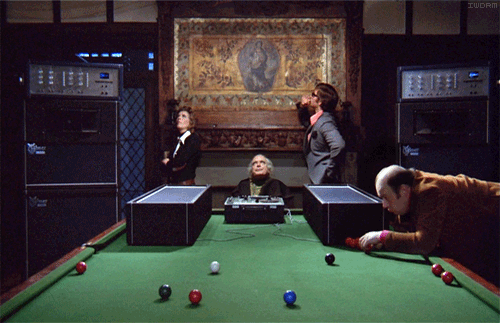 … which of course doesn't happen, as the buyer backs out. Was the price too costly, or was the guy simply unable to figure out a way to con me out of a wormhole with a broker involved? Who knows? Certainly not me.
In any case, we've been delayed a day, and the new exit from the C6 is in the ass-end of Aridia. I'd make a run for it through low-security space, but my future roommates are already heading out for the night.
All in all, the last couple days have been a pillowfight of productivity: lots of movement, but not much to show for it.