"Anyone know where Beacon Street is?" He looks around at the quiet, fog-shrouded night streets. "Or where we are?"
That's where we ended session one of The Demolished Ones and, surprise surprise, where we picked up with session two.
I opened this up by informing the players that once [Dave] asked the question, the characters realize they do kind of know where they are, even if they don't really know why, or have much context.
I played around with this a bit, by asking everyone what specific areas in the city they remember, even if it's without context.
I also asked everyone (but Dave, who'd already defined this) for a notable item on their person.
Dave: A richly appointed sitting room, with dead men lying on the floor.
Kim: Carries a parasol. Remembers a very richly appointed sitting room, deeply shadowed, and [Kim]'s feeling here is that she was more a host and less a guest. I add a bit more 'color' here, because this plays in really well to my own diabolical plans.
"Red" (Amanda): On her person: a derringer in her handbag. Location: A small cottage in a garden.
Reggie: On his person: a nice pair of brass knuckles that say "Lucky" along the side. Place he remembers: a shady sort of club – "a place where proper gentlemen go to get improper things done." I tell him he remembers the name of the place – Old Bollards.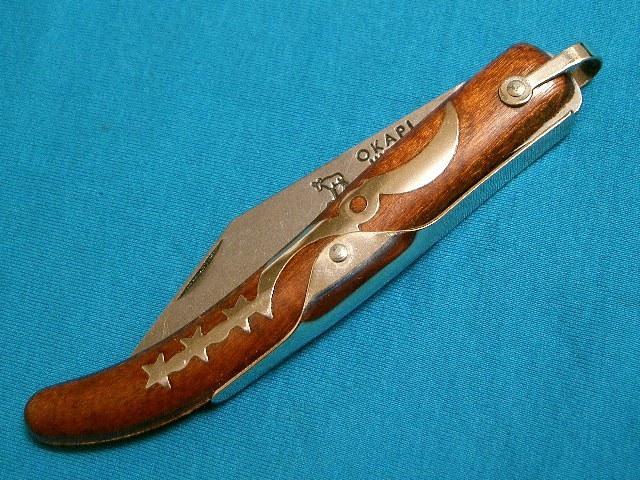 The four of them are somewhat lost in their own thoughts, remembering what they remember (or checking their weapons) as they drive to Beacon Street.
They notice quite a few more people walking the street in this area, and a higher police presence. The civilians are dressed fairly well, top hats and tails, mostly, with [Dave] dressed in probably the high-middle range of what they're seeing in the area, and [Reggie] somewhere near the low end of appropriate, as a well-dressed day laborer (albeit an enormous one, noticeable for other reasons).
They get to 615 Beacon Street but, seeing two uniformed police officers milling about the front door of the house, they keep right on walking, then turn down a side street and take a moment to assess the situation.
Dave wants to have taken a 'read' on the policemen, so I have him give a value to his Empathy (and an associated Aspect). He writes down Empathy: Good (+3) and the Aspect "We Are All the Children of Adam and Eve."
Reggie wanted a quick scan of the actual physical details with the cops, so I have him define Alertness and an Aspect. He selects Alertness: Fair (+2), and an Aspect "Don't. Trust. Anybody."
Kim wants to get an idea of how the house might be able to be gotten into, so I have her roll Burglary, which she already has.
Here's what we get:
Dave: The officers are Distracted and Tired, and Dave rolls well enough he'll be able to take advantage of these aspects, once, for free (no Fate points).
Reggie: The officers are armed with Revolvers and Nightsticks, and he's fairly sure that, while they are trained, he could take them – though he might not want to fight two at once, he could.
Kim: She feels she could get in a second story window, but also that there's probably an alley that leads to a back entrance. She's quite sure – already – what the interior of a house like this will be.
A bit of planning goes on as they lurk in the side street, and ultimately what they decide to do is have [Dave] go chat with the Police (hoping they aren't looking for them, specifically), to keep them distracted while the other three sneak into the back of the house and have a look around.
This goes well enough, with [Dave] using the Distracted and Tired to beef up the roll he makes with his (third) new skill – Rapport: Fair (+2), which also leads to him adding a third aspect "The masks go on so easily." (Love it!)
Meanwhile, [Kim] has led the other two around the back, down an alley. She takes this chance to pick up Investigate: Average (+1) while searching for laundry left hanging out to dry behind a house, which she uses to replace her bloodstained jacket (and adds the aspect "Find out about Others before they find out about You." Once at the back door of the house, she unleashes her Burglary again, then leads the trio sneaking into the house (picking up Stealth: Good (+3), and the Aspect "Nobody Notices a Child."
---
615 Beacon Street
Aspects: Lived In Feel; Something's Not Right.; Small, dark, and Cramped
The lower floor is mostly just the eat-in kitchen and a front sitting room. Upstairs, there's a bedroom, study, and bathroom.
"Red" investigates the kitchen, which has no overt clues as to Smith's identity, though there are some things that don't quite add up. There are plates in the cupboards, but no dishes. The only drinking vessels are teacups – forty-five of them. The cutlery drawer is all forks. The refrigerator (!) has a bottle of half-spoiled milk, four bottles of ketchup, and stacks and stacks of collard greens. The pantry has one shelf of nothing but canned green beans, and three overstuffed shelves of canned dog food. (There is no other sign of a dog in the house… and no can opener in any of the drawers.)
[Kim] checks out the front sitting room, and finds a flyer for Society of Free Thought, though the unexpected dust in the room makes her rush back to the kitchen for a barely-muffled sneezing fit.
[Dave] barely manages to cover up the sneezing from out front, asking the police about why they're out here in the middle of the evening. One of the police snags a recent newspaper off the steps of the neighbors house and folds it open to the bottom front page.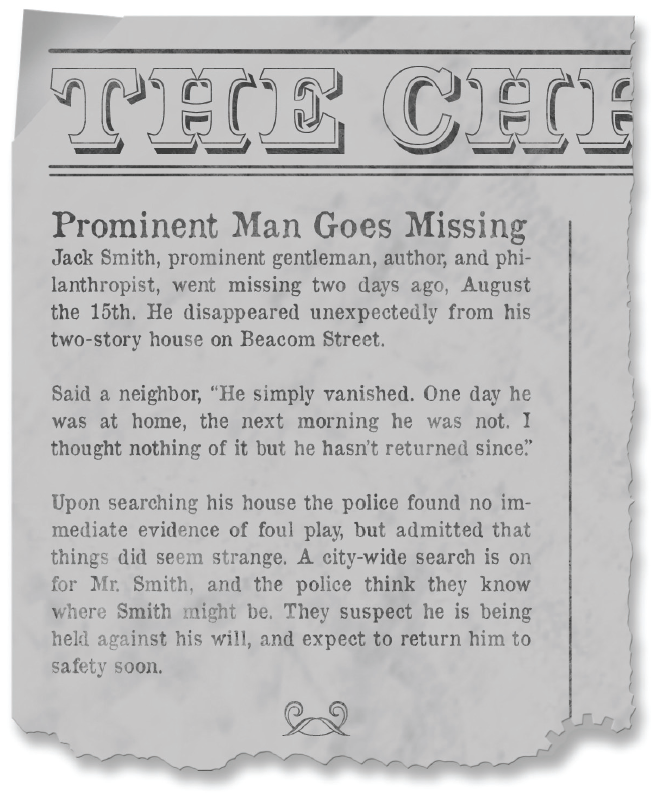 [Reggie] creeps upstairs and, spotting nothing of note in the upstairs sitting room, moves on to the bedroom, where the wardrobe gives him more than a bit of trouble – the door sticks and he pulls it across the wooden floor somewhat loudly, trying to open it. (Botched untrained Investigate, which he didn't want to put points into.)
"Red" (and, in a few seconds, [Kim]) rush upstairs as quickly and quietly as they can. "Red" sees what she can do to help [Reggie], while [Kim] checks the study again (noticing that the three bookshelves in the room only have four copies each of the same six books, arranged randomly: Ulysses, Brave New World, the Bible (KJV), Flatland (all used and dogeared identically), and the M-Mi volume of an encyclopedia set.
[Kim] then moves on to check the bathroom, but only has time to note that the room is bereft of any toiletries before the Cursed Wardrobe Strikes Again. "Red" tries to open the other door, which shrieks its unoiled protest so loudly that the police outside decide to investigate.
The three inside race (quietly, mostly) to the back door and manage to get outside just as the police unlock and open the front. They warn [Dave] away and proceed inside… [Dave] makes himself extremely scarce, and the four meet up a few blocks away.
---
The set out on foot, "Red" (walking with [Reggie]) unconsciously guiding them toward a neighborhood pub. [Dave] and [Kim] bring up the rear, and fall much further behind when [Dave] spots someone in one of the houses along the street watching television in the front room. Black and white television but… yeah. That's television.
What's weirder: that there's a television, or that they know exactly what it is?
… or that they know it's wrong.
"Red" whistles for them to catch up and, turning back down the street, nearly collides with a wild-eyed man, reeking of fish. "Red" lets out a startled sound, and [Reggie] interposes himself.
Edward Gray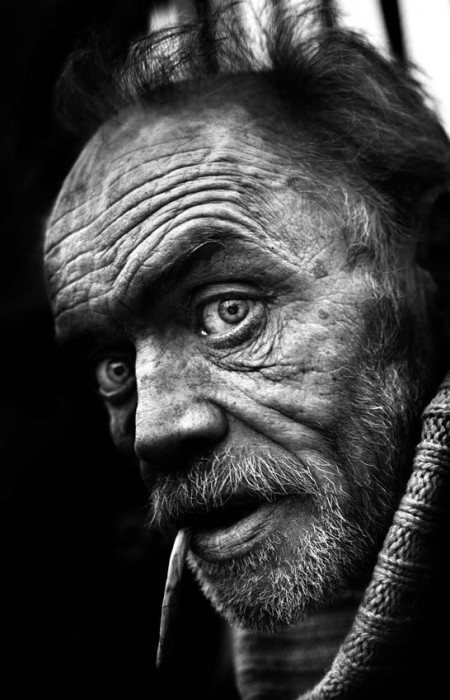 After a few moments of Edward's rambling (he's clearly not well) they decide he's harmless and, given what they've seen in the last few hours, must have noticed how odd everything in the City is and, quite understandably, went off his head.
Sorry, but… the best way to summarize his crazy-talk is to simply refer you to the video of that part of the game session (runs for about five minutes).
After a few minutes of mad, cryptic comments (*points at [Dave]* "You used to work for them, and YOU" *points at [Kim]* "You didn't work for them, and that's even worse…"), he runs off down the street, hollering about brain juices and green beans.
Bemused, the quartet makes it the rest of the way to the public house and, holed up in a nice booth with pints all around, share out all the odd clues they've discovered (except for the bloody knife, which [Kim] mentions but keeps in her handbag), noting the key and the recurrence of the Society of Conscious Thought (on both the flyer from the house and the "Orphan" news clipping from the warehouse).
A bit stumped, they ponder the key "Red" found on Jack Smith. [Dave] uses a drunkard act and a bit of Rapport to get the bartender to tell them the key engraved with CBH 5 is probably from the Cassius Boarding House. Since it was obvious (to [Kim] at least) that Smith didn't actually live in the house they just visited, it seems a visit to the Boarding House is in order.
"But first," says [Kim], "I believe formal introductions are order."
---
And that's where we'll pick up for Session Three.
---
Finally, for those who'd like to watch the whole recording, here you go: