This is for all those well-meaning #hailhydra nerds out there who are trying to mash-up the HYDRA logo with SHIELD.
This is a HYDRA logo: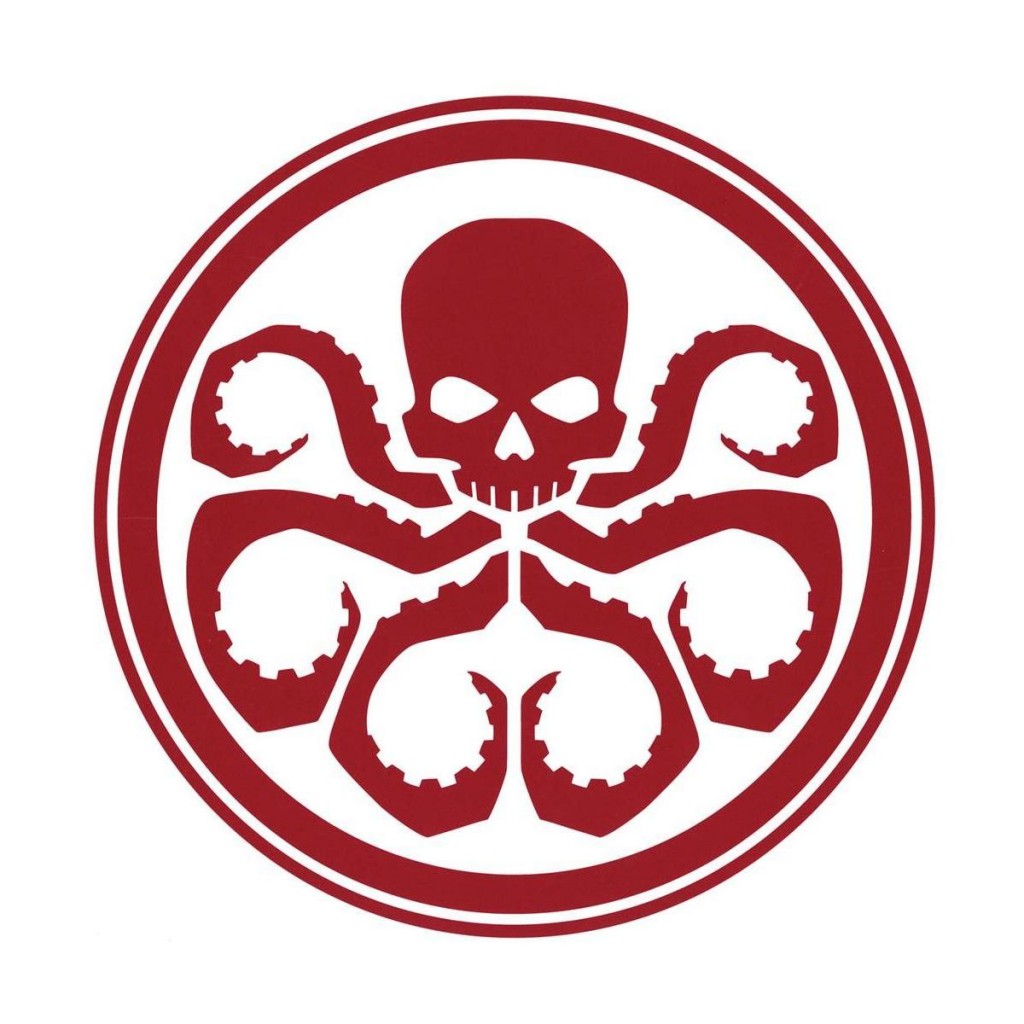 This is one of the two commonly seen SHIELD logos (I have been theorizing about the reason for the two different shield logos we see in the movies and TV show for the last year; pity Kate, who's had to listen to most of it):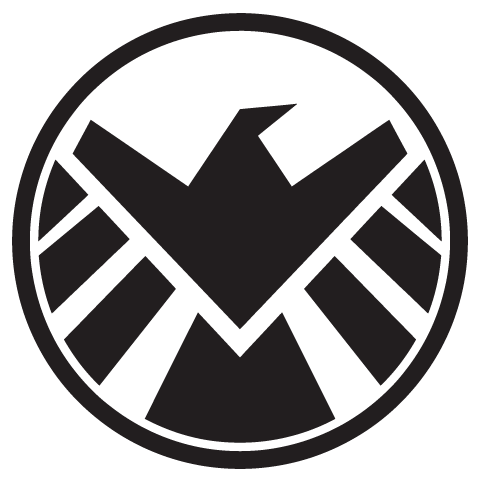 This is the other SHIELD logo, which is somewhat more dated in appearance and seems to originate from the formation of the organization – in other words, that point in the group's history when it was first [SPOILER].
If you, well-meaning fan that you are, decide to mash HYDRA and SHIELD together, don't use Shield Logo #1 – it just looks silly.
HYDRA + SHIELD logo #2, however?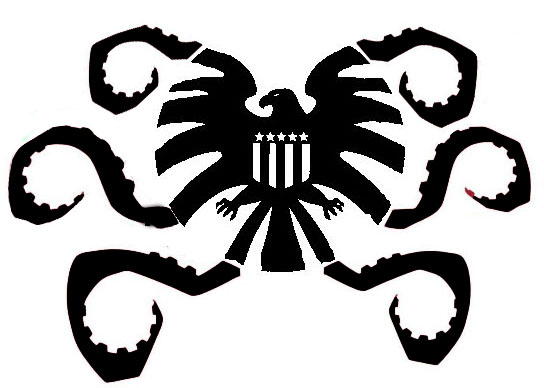 To make this slightly gaming related – the SHIELD/HYDRA upheaval in the Marvel Cinematic Universe: Great setup for a super-spy espionage game, or best setup for a super-spy espionage game? Discuss.