Apparently, one of the things that happened while I was putting together how-to scanning videos was CB's triumphant return to the wormhole. When I log in, he's already online, tucked into a new mining barge and tearing shiny hunks of ore out of innocent asteroids.
This time, however, he's adopting Gor's "relay mining" practice, which involves mining until your hold is full, then jumping back to the safety of the tower to dump it off.  I'm given to understand that the process also involves some sort of bookmarking method that means the ship never stops moving at any point, even while mining — basically the two of them are doing Top Gun-style flybys on the asteroid field, filling up their hold in a single pass and warping off just as they reach the outer limit of their mining lasers' effective range. Gor tried explaining the set up to me the day before, and I got lost somewhere around the second sentence, but CB apparently grasped the concept immediately and was already implementing by the time Gor was done talking.
Just goes to show you who the real industrialists are in this corp, and who is just killing time until the next sleeper enclave pops up. At least I'm good at scanning.
While CB acquires eve-tangible goods to haul to market, I'm testing out a few tips gleaned from some of our more intangible resources. Life in a wormhole has been an eye-opening experience for all of us, not least of all Gor who, while a veteran EVE player, hasn't spent much if any time in wormholes.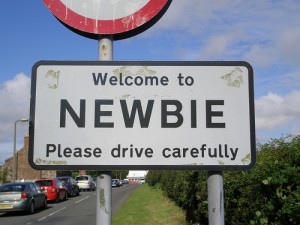 We do a lot (and I mean a LOT) of reading and research when we're offline, trying to get a handle on everything we need to know to keep from immediately getting squished. Some of those  include:
That said, the best teacher is experience, and not everyone can figure out how someone works by reading about it — they have to suffer though their own personal learning curve to finally figure something out.
Case in point: I ask CB and Gor whether the scanning videos I put together helped them out at all. CB says that he's never been able to learn anything from watching videos, and Gor said he thought they were good, but they didn't help him at all.
Gor goes on to explain the method he's using to get successful hits on his system scanning, but the pain it inflicts on me causes a ringing in my ears that drowns out the last half of the explanation. I comfort myself in the knowledge that, if pressed, they could both find their way back to known space.
And that I'll never need to watch them doing it.
Sometimes, that's the best you get.