So this is just a short post and, worse, it won't make much sense or difference to anyone unless you both play EvE and do stuff in Faction Warfare.
So here we go.
Fact one: The Amarr-Minmatar warzone is getting some new jump gates in December, meant to open up a lot of cut off systems and improve moment throughout the warzone.
Fact two: Despite the fact that it's currently a pain in the ass to offensively run complexes in enemy systems, the Amarr are hitting a couple Minmatar systems pretty damned hard, as if they would very much like to flip them to Amarr. I wonder why?
Let's go to the map!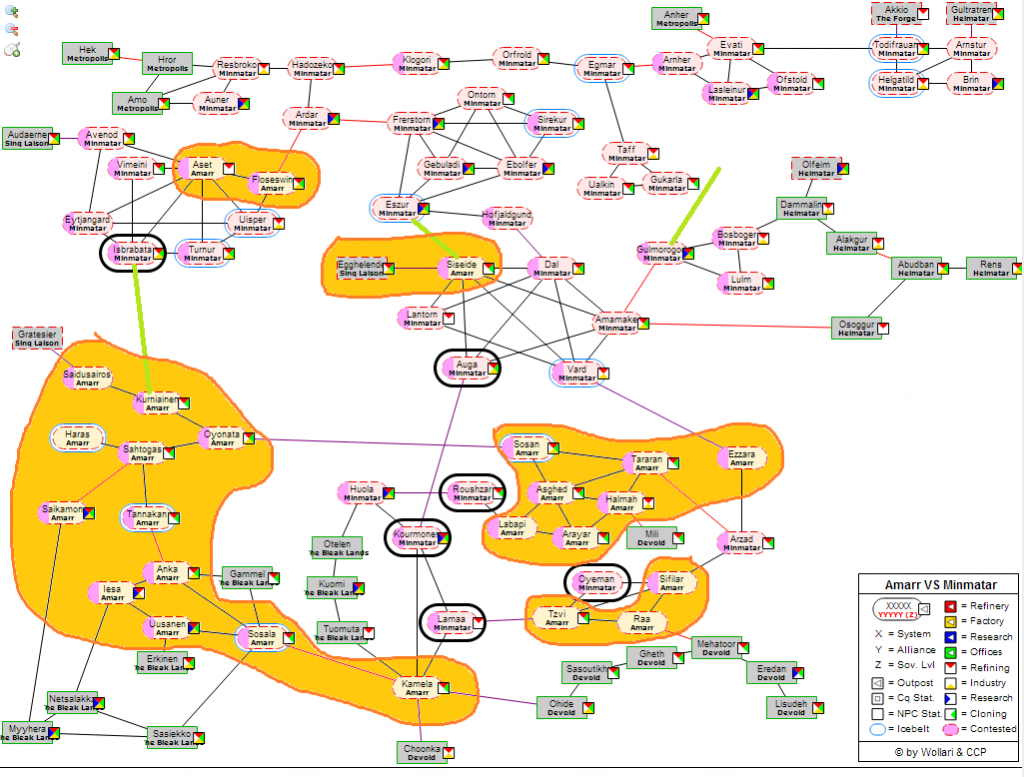 Orange is current Amarr territory. The green lines are where the new gates are going to go. The systems circled in black are the ones the Amarr are hitting hard.
I'll let you chew that over.