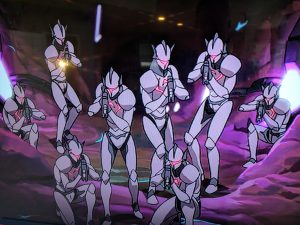 The group rushes to rescue Pneuma, and finds her in the clutches of Rook Industries (at the airport, where Rook has the security contract). The standoff is diffused by the arrival of AEGIS, and the rest of the session focuses on how AEGIS and other adults deals with this event and with the team.
Intro music by Mikhael Bureau.
You can subscribe to the podcast with your preferred podcast app right here.
Podcast: Play in new window | Download
Subscribe: Apple Podcasts | Google Podcasts | Spotify | Stitcher | RSS