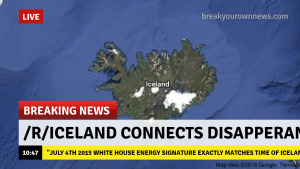 The team recovers and takes stock of events following the attack on Halcyon and their dropping of the Vyortovian Veil. Meanwhile, the world deals with the fact everyone forgot Iceland for a couple years.
Oh and there's a Keynome under Halcyon High South.
Intro music by Mikhael Bureau.
You can subscribe to the podcast with your preferred podcast app right here.
Podcast: Play in new window | Download
Subscribe: Apple Podcasts | Google Podcasts | Spotify | Stitcher | RSS