I didn't intend to write any more stuff about CCP and the development direction of Eve; it's not really what I do.
However, I was having a good discussion on Reddit about yesterday's post (someone put it up there and I dropped in to say hello), and one of the threads of conversation gave me what I think is kind of a cool idea. It started like this. Someone asked:
But don't you worry that it [restriction on non-consensual PvP] could compromise the unique identity that EVE has built for itself?
I think it's clear from yesterday's post that the personal answer I came to in regards to that question is 'no'. I said:
I love the scams, the free for alls, the Asakai's, the alliances disbanded from within, the wormhole ambushes, bomber's bars, freighter ganks on the way to Jita, and the 70-minute logi-assisted lowsec complex brawls. I love it all. But looking at it from CCP's point of view, I believe they've got to be asking hard questions about whether or not they can introduce a few [safe] systems in New Eden… like… hell, I dunno, the 1.0 and 0.9 systems and training systems, or something. That might be all it takes to reduce the number of "tried it, hated it, everyone's fucking evil on that game" guys who leave four hours into the trial period. If I'm CCP, and I have any faith in the game at all, I have to believe that if I can keep that trial guy around even a little longer, I'll secure another player.
Except I didn't say [safe] systems — I said "Mandatory Safeties Green" systems.
Because that's all it would take, isn't it? Certain systems where everyone's safeties get flipped green and locked there until you leave the system. Easy, easy code.
More importantly, it gave me what I think is kind of a cool idea for building a storyline around this. Stay with me.
1. We have pirate rookie ships on the test servers right now.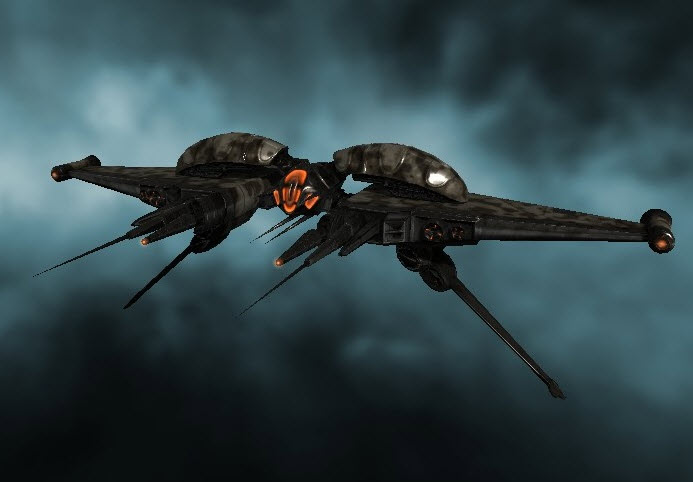 2. Based on the existence of pirate rookie ships, we can assume (for a moment) that CCP is seriously considering a way for players to switch their allegiance to a pirate faction.
Y'see,  there's no way to get rookie ships of a particular faction in the game unless someone in the game is a member of that faction. So it follows that if these rookie ships exist, there's going to be some way for players to join those factions, sort of faction warfare style.
3. If that happens, imagine a significant number of pilots will do that, and damn the consequences.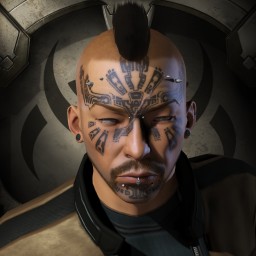 4. Let's further assume that being in a pirate faction is more than just vapid window dressing.
If the certain mechanics in the game are slightly different for pirate faction players (such as the stuff Jester suggested a few months ago), you see a sudden and serious upswing in player-on-player violence. I'm thinking specifically of the idea of pirate faction players getting paid bounties by their pirate faction not for killing NPC rats, but for killing empire players — kind of like how faction warfare rewards you with loyalty points when you kill war targets — and paying out especially well against those players with high sec status.
High sec status: that's important. It means that a veteran carebear who should know how to protect his shit is a far more attractive target than a two-day-old newb in his first catalyst.
5. In response to this upswing in "terrorism" (which, ironically, CCP engineered), CONCORD implements highly intrusive, insulting levels of "security" in certain high-profile areas of New Eden.
CONCORD reveals the ability to remotely lock a pilot's ship system's safeties to Green, something they've perhaps always been able to do and haven't had a good excuse to try.
It's security theatre, and offers no demonstrable levels of increased safety for anyone, but they do it anyway.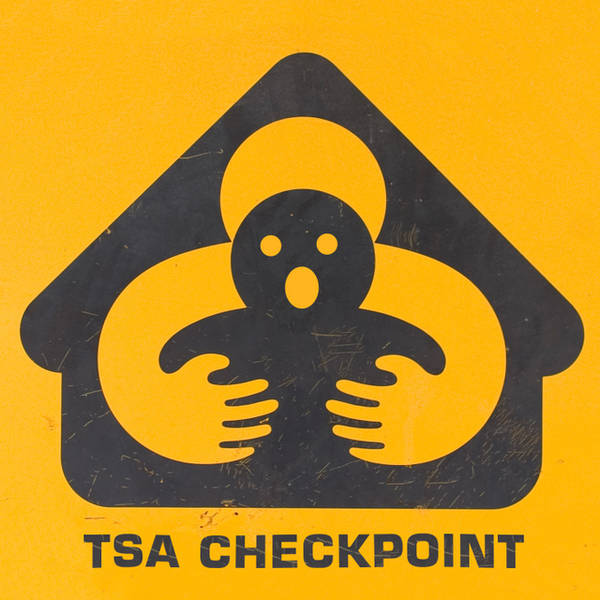 6. People hate this new restriction, but (at least for the most part), they hate CONCORD for it, not CCP.
This effect can be ensured if CCP drops hints that it's just a "storyline" restriction — a yoke we will be able to throw off later, if resistance in-game is high enough. In addition to player resistance, you can have some empire factions that rage against it (Gallente, Minmatar), some that seethe quietly (Amarr), and those that openly embrace it as a natural fit (Caldari).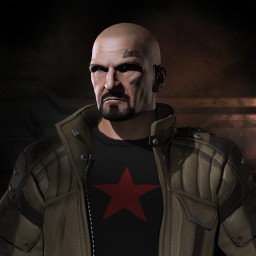 7. The story concludes in summer of 2014 with some kind of in-game event.
In this event, capsuleers band together to say "This is not how New Eden works!" and shuts this CONCORD restriction off.
Seems to me this would:
Be a pretty neat story arc.
Combined with the pirate faction stuff that offers 'bounties' for high sec status kills, simultaneously add 'safe zones' and make New Eden more violent.
Sort of 'build the brand' of Eve – what a great story that would be for the news outlets, when all of New Eden rises up to state, as part of an in-game event: "Nowhere is safe, and we like it that way." What a neat way to get players to band together: sort of an in-character Summer of Rage, with beneficial effects (press) for the company and the game.
Give CCP a year-long window in which to cushion new players a bit.
I dunno. Seems kind of cool to me. Thoughts?