My kids go to a charter school. This may not mean much to anyone reading this, so I'll sum up what it means to me by saying that charter schools are basically public schools with limited enrollment, where the parents are encouraged if not in fact required to be more involved. There's an after school program my daughter's in that literally would not be running at all if her mom didn't volunteer every week to come in and help the teacher with it, which she does because she feels it's worth the time commitment.
And in any case, we have to volunteer: every kid's family must log at least 40 hours at the school every year.
I do most of my volunteer time as a playground monitor for recess. I like it: I get to see my kids, meet their friends, play the gruff but affable grownup. Whatever.
And I get to watch the kids play, which is always… enlightening. The first time I ever did a session as a monitor, I found out that when my daughter isn't doing kinematic dismounts off the jungle gym, she plays soccer. Impromptu, full-tilt, free-for-all soccer. On the concrete basketball court. And is – literally – the only girl out there, among a surging riptide of boys who clearly aren't planning to cut her any slack. She makes her own choices. Good thing to know what they are.
During one recess, I spotted a kid making a different choice. Something of a reverse of Kaylee, he was one of the few boys not playing soccer. Instead, he'd found a railing to perch on, mostly turned away from the rest of the playground, and was eyeballs deep in a story, the hardback book about as thick as The Stand, though probably a bit less apocalyptic.
Oh man, I thought, I've so been that kid. And I had. Not always, but if I was in the middle of a really good story and recess rolled around? Kickball could fucking wait, you know?
Then, while I watched, a couple other kids crept over and dumped a backpack full of woodchips over the kid's head, which kicked my level of empathy up a notch. I'd been there too, once or twice.
What did I, parental playground monitor, do? Nothing. To my mind, as much as it sucks, it's not so very different from the challenging academic curriculum at the school — it's the same reason I don't make the soccer players stop when one of them comes over with basketball court road rash all up his (or her) arm. Choices. Consequences. Good stuff. In any case, the woodchip backpack dumpers didn't repeat the assault, and the book reader just brushed off the pages and kept reading. If he wasn't going to reward them with a reaction, I certainly wasn't going to. A minute or so later, two of his friends (good friends, I think, one boy and one girl) came over and cleaned the wood chips off his head and uniform — he hadn't bothered, not while anyone was watching — then sat down with him and kept an eye on his six while he read them parts he liked.
(Okay, maybe I wandered over and stood in more direct line-of-sight of the kid's perch. But that's it.)
Would I have got involved if the kids had come back with another backpack full? Probably. If the backpack had been full of rocks? Obviously. If the kid had come to me for help? Sure, if only to offer advice. Otherwise? No.
But let's change the situation a little bit.
What if, instead of recess, this was some kind of independent after-school program: A massive playground, offering virtually every kind of activity any kid could want to do, but at a cost.
Further, I'm not a volunteer in this scenario, but an employee, and there are a bunch of other, competing, similar-but-different programs like this out there.
Does that maybe change the way I approach that situation? Of course it does. It's not about letting the kids have a 'tough love' experience that will hopefully make them a more self-reliant person. It's not, in fact, about education of any kind — it's about making money by providing entertainment. It's about retaining customers, which in turn is about making those customers — all of those customers — happy.
With me so far?
Okay, let's talk about Eve Online.
---
The Eve Playground is a product — it exists to make money for those running it, and while as a product it might satisfy many other needs among its playerbase (most of them social), when you get down to brass tacks, the company that maintains it serves no other purpose higher than "Be a profitable business."
And let's be fair: Eve is a pretty good product. Eve players like to joke about "this terrible game" (and it's true that at the end of a decade, parts are showing their age), but as far as full-featured playgrounds go, it's got a lot to offer: pretty much everything to offer, really, when it comes to playgrounds, whether you want play in a prefab treehouse, build your own treehouse, conduct mock battles between tree house kingdoms, explore the vast woods out back, play dodgeball, crawl around on jungle gyms, play in the big playhouse with surprisingly accurate hardware and fully functioning Easy Bake Oven, or even sit off on the side, your back to almost everyone, and read.
"You can do any of that," the pamphlet assures the prospective parent, and it's technically true.
But there are problems.
2012 was about spending time dealing with the things which build up in a game that has been running for nearly 10 years.
That's CCP Unifex, Executive Producer at CCP. To figure out what Unifex is talking about, look at what the company did with the game in 2012. I think a fair summary would be "make the game more accessible for new players, and give those same new players something close to a fighting chance against the kids who've been on the playground a lot longer." Yes, some of the changes did other things as well, but ALL of them affected new players. All the ship classes immediately available to new players: buffed up across the board. Major "late game" mechanics like logistics, brought down to entry-level gameplay. Improved (if still not great) tutorials. Ever-so-slightly simplified systems. A UI more like the UI of modern software systems. A vastly improved Faction Warfare model (already one of the better new-player-accessible, NPC-'controlled' systems in the game).
It's easy to see why to make the game more new-player accessible, but a lot of the effort with ships and so forth isn't so much about immediate accessibility as it is leveling the playing field. Why is that a big deal?
Well, this playground is pretty fucking rough on newcomers when you get right down to it.
CCP has always adopted a very hands-off approach to their playground: technically, you have the right to sit off in the corner and read, but at the same time, that other group of kids "have the right" to play dodgeball, and on this particular playground, that "right" extends to the fact that some of those kids will include anyone they feel like in their dodgeball game, even if the kid in question is doing something else and doesn't have the least interest in dodgeball.
Yes, if they come over and smash the book reader (or the jungle gym crawlers, or the kids playing cops and robbers) in the face with the ball, they'll get a minor time out, but no one's going to call their parents, and they will never lose their access to either the ball or the playground. Doing so would deny them the activity they want to engage in on playground, right?
Except their activity, the way they've chosen to play it, makes it impossible for those other face-smashed kids to use the playground their way.
To which the free-for-all Dodgeballer says "Fuck those kids. They're fucking lame anyway."
Fine.
Except those kids pay to use the playground, too.
In fact, there are a LOT MORE of those kids than Dodgeball kids, ESPECIALLY if you only count the dodgeball kids who forcibly include everyone on the playground in their game. That numeric discrepancy is a real problem if you're the guys running the playground, because (a) some of those non-dodgeball kids will leave —
("Fuck em" mutter the dodgeballers.)
— and more importantly, a bunch of potential kids who have never tried out this playground never will, because people talk, and what they say isn't always good. "Come get a fat lip from a dodgeball while you're innocently playing house," isn't a marketable ad campaign.
("Fuck em" mutter the dodgeballers.)
See, the kids on the playground are, collectively, pretty much shit at fixing this problem, because kids don't want to stop doing whatever it is that is most fun for them. Even the most approachable dodgeball players can only go so far as to offer sarcastic advice about how to change the way everyone else plays, or point out how the book-reader's habits made the face-smashing too much for a dodgeballer to resist.
"It's really their fault, you see," they explain. "If they were more like us, there wouldn't be a problem."
And they're wrong, of course. There still would be a problem. If you're the guys running a playground that says "Here is a place where you can play however you like, but you'll have to respect this playstyle more than any others", you will reach a point where everyone who's likely to find that playground fun is already there.
That's fine, if you're playing dodgeball: you have enough people to play your game.
That's not fine if you're running the business, because businesses need to grow.
And it could be Eve has already reached that point of saturation. Forget dodgeball: heaven help you if you're some kid who wants to build their own tree house (and really who hasn't wanted that at some point in their lives?): all the tree houses are controlled by four or five major tween gangs, and they will gleefully curb stomp anyone who tries to join in without an invitation and/or humiliating servitude. Dodgeballers are a Hello Kitty birthday party by comparison.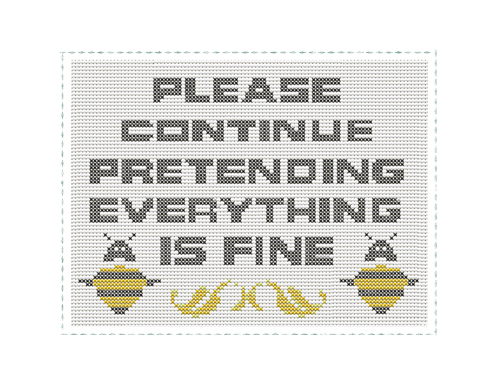 So what's CCP going to do?
Not what they 'should' do; I'm not arrogant or blinkered enough to pretend to know better than a company that's managed ten years of success — I'll leave that to other bloggers.
No: what are they obviously going to (or must) do?
EVE is a universe where you can do all sorts of things, and we will continue […] expanding on what's available to do. We'll do this with releases that are themed around some aspect of the New Eden universe.

This means […] we will find a theme that can connect features and changes that touch multiple play styles in EVE across a spectrum of activities like exploration, industry, resource gathering and conflict.

– CCP Seagull, Senior Producer, EVE Online Development
So: any expansions they work on, going forward, will (ideally) expand play options for everyone from the book reader to the dodgeballer to the treehouse warlord to the woodland explorer. Smart.
There are some people who […] enable others to have fun in EVE. […] We believe that helping these […] archetypes achieve their own goals is the best way to have the sandbox of EVE thrive. […] We want to make EVE more accessible […] as a way to find new features to develop for play styles or time requirements where we have gaps today.

– CCP Seagull, Senior Producer, EVE Online Development
Eve is a playground, yes. Play how you like, yes.
But Eve is also a product, and CCP needs that product to reach more people. In order to do that, they need to level the playing field not just between new and old characters, but between play styles.
And that means that at some point, it's not the kid reading the book in the corner that's going to need to adjust the way they play, for the continued growth of the playground.
Maybe – just maybe – that means dodgeballers find out that it's a lot harder to involve unwilling participants in their game. Which, as a dodgeballer myself, I think is fine, because we hardly lack for willing players.
Maybe – just maybe – it will mean that it will become a lot harder to hold on to multiple treehouses, and a lot easier to hold on to just one. Again, I think that's good, because war games are more interesting with more people involved.
Do I think there's some place in Eve for a safe zone? I don't know, and guess what: I'm not being paid by CCP to come up with a definitive yes or no answer. I do think it's a question worth asking periodically: is non-consensual PvP really that big a part of what defines Eve and makes it a great game?
Food for thought: There were two big events in Eve last week, related to PvP — events that verifiably brought in new players when they got out into the larger news: a single-misclick that turned into one of the most massive super-capital fights that low security space has ever seen, and 28,000 destroyed ships in a pre-planned free for all in null-security space.
You know what those two events had in common? They were consensual PvP. Yes, one started because of a misclick, but it was a misclick that — even if it had been executed properly — was meant to start a fight. In fact, any of the really big stories that have come out of Eve in the last 10 years — the scams, the fights, the alliance-killing betrayals — all consensual PvP of one kind or another, as defined by where it happened, or the people and groups involved.
High-sec mining barge ganks don't make the news; they don't bring in new players.
What to nail me down on something? I do think consensual PvP is better. More interesting. More compelling. More sustainably fun in the long run, for the largest number of people. I've done both kinds, and when it all comes down to it, I'd rather play dodgeball with the other kids who came to play dodgeball.
I didn't start out playing dodgeball, you know. I was playing cops and robbers in the 'safe' part of the playground, and played for long enough without getting face-smashed (much) that I got interested in everything else going on.
But I was lucky.
CCP really can't rely on "lucky" anymore. They're going to need a few more monitors stepping in if they want more kids paying the bills.